Sleepless - The Dark Secret - Rhapsody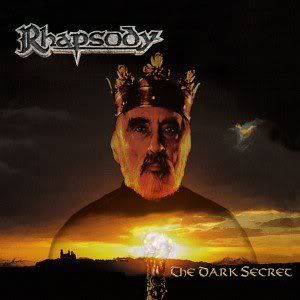 Rân ka nhạc cổ số 18
Cho một đêm không ngủ. Một khúc ca nhẹ nhàng, du dương để rồi .. enter sandman...
Nhạc này mang đậm chất dân ca nhạc cổ thực sự nên các bạn nghe chắc sẽ thấy hay
Tựa đề bài hát là Non ho Sonno, dưng mà để thế thì ko ai thèm xem, vì vậy mà tớ văn hoa nó đi 1 tí cho dễ hiểu

Đặc trưng cho chất symphonic sẵn có của Rhapsody (of Fire) cùng với chút lãng mạn của người Ý, thêm sự sáng tạo của composer Luca Turilli, Non ho Sonno như đưa người nghe ngược dòng thời gian trở về quá khứ, hòa tan trong âm nhạc cổ điển, bí ẩn và lộng lẫy từ thời trung cổ...

Non ho Sonno (Sleepless)


Nell 'eterno
Luna sole
Dalla vita dalla morte
Liberate me

//Eng
Moon n Sun
Life from Death
Liberate meee

Symphony of Enchanted land 2004
Không còn cảm jác thời jan trôi, cảm thấy mình vô định :| trong cơn mê :|..
Nói chung là bài này hay nhưg mà dốt văn ko viết ra hay đc :|

Non ho Sonno nằm trong đĩa đơn The Dark Secret (2001) nhưg h tớ mới để í khi mới tậu bộ Twilight Symphony (2008) về. Nhìn bìa đĩa ae chắc nhận ra ngay Quỷ vương Saruman trong Lord of the Rings trên bìa đĩa :)) đó là vì Christopher Lee chính là người dẫn chuyện trong the Dark Secret


Trong âm nhạc đậm Epic của Rhapsody, mỗi vùng đất ta dừng chân đều có 1 giai thoại về những anh hùng xả thân vì nghĩa. Bản anh hùng ca cứ như vậy nối tiếp nhau ... những câu chuyện về cuộc chiến jữa cái thiện và cái ác kéo dài dường như bất tận mà ae thường gọi nó là bộ sử thi Algalord :-??

Hãy cùng Rhasody tiếp tục phiêu lưu vào vùng đất của những anh hùng, những chiến binh dũng cảm, của cuộc chiến bất tận giữa thiện và ác, và một truyền thuyết mới lại ra đời...